Personal biography
The Young Years

Nolwenn was born September 28, 1982 in Saint-Renan, a small town in Brittany near Brest. Daughter of a professional footballer, Nolwenn and her family are led to move regularly and so they live in Paris and Lille, the many changes and the separation of his parents in the early 90 Nolwenn help forge character. Early in 1994, Nolwenn, his mother and his small sister moved to Saint Yorre, in Allier, in his grandparents

Nolwenn discovers the music

Nolwenn enters the middle school of Celestins in Vichy, where his music professor finds her a lot of talent and advises to her the learning of an instrument. It will be the violin. His big mother offers him the violin which she held of his father Nolwenn begin then her classic formation.
Travel in Mali

At the age of thirteen, Nolwenn wins a competition of drawing and leaves to Mali for a humanitarian mission " the schools of the desert " which leads her of Gao in Timbuktoo to distribute school stationeries in villages.
Cincinnati, one year in the United States

In July, 1998, Nolwenn, chosen by Rotary Club of Vichy, leaves in exchange to the USA. One year which will change its life and from which it will stand out perfectly bilingual.
Years "Classic"

On the return to United States Nolwenn decide to take teaching of classic singing and abandons a little the violin.
In fact Nolwenn sings for a long time but she so thinks of perfecting and of having
After the academy of Vichy where Madam Berthaut Fontanille, his professor, guides her, she integrates a brief moment Clermont Ferrand's regional Academy.
2000 Years Faculty

Nolwenn integrates Clermont's faculty of law and first slice of the studies of American right . It is a way of exit if the singing does not work. She would like to make a commitment in the diplomacy, to work on the UNO (United Nations Organisation) or in a NGO(NON-GOVERNMENTAL ORGANIZATION) (Non-governmental organization).
2001 A decisive meeting

By following the star Academy's first season, Nolwenn is fascinated by Armande Altaï, singing teacher in the castle. She estimates the high level and the quality of her teaching. She thus decides to join her Parisian class of singing .
To finance her teaching and the travels on Paris, she works the weekend as the cashier in saint Yorre's supermarket.
2002 The First Castings

She will not have time to go at the end of her projects to the diplomacy. Other adventures wait for her.
Even if she remains fascinated by the lyric singing, Nolwenn tries for the first time its luck in castings. She sends two cassettes. One for the casting of the Star Académy season 2, the other one for the future musical comédy " So much takes the wind "... Scarlett or the Star Ac
The fate decides. She is held for the Star Ac and gives her agreement a few hours before being called for Scarlett's role.
31 Aout on 2002

Nolwenn returns in the castle to participate in the second edition of the flagship program of TF1: Star Académy.
She will stay there from August 31st till December 21st, 2002. At least erased at the beginning, she asserts himself in the course of the weeks to be finally approved by a large majority by the public. She gains a victory on December 21st, 2002 in front of Houcine Camara

Professional biography
On the meeting of the public

From March till June 21 , 2003, the tour académy Star 2 takes away an enormous success in all the cities of France. Some dates in Belgium, in the Swiss and same to La Réunion. More than 90 dates all in all among which some Bercy. The tour Star Ac ends on June 21 with Volcanic hill St Martin.
First steps of Nolwenn on stage, this tour marathon allows, her to make a first but severe learning of the scene. The show is staged by Kamel Ouali with a musical orchestration of Matthieu Gonet.
First album " Nolwenn "
That this takes out on full tour Star Ac, on March 4th under the eponymic title " Nolwenn ". Nolwenn, of her real name Nolwenn Le Magueresse, has to choose a stage name. Another Breton singer being named Nolwen, Nolwenn cannot use its only first name for its career. She will choose finally the maiden name of her mom. She becomes Nolwenn LEROY.
This first album is produced by Pascal Obispo. Big names of the song collaborated, Laurent Voulzy, Lara Fabian, Lionel Florence, Daniel Lavoie, Elisabeth Anaïs there...
In spite of the speed of realization, he already emphasizes his exceptional voice. This album is a real success. 300 000 copies are sold in the 2 weeks of exploitation. There are n°1 sales of albums in France and is classified n°2 Tops Belgian and Swiss Albums! At the end of 2005, sales exceed 600 000 copies. Double platinum disk is certified.
His first solo tour
In December 6th: launch of the first solo tour
The room of the Highlight of Grenoble is chosen to welcome the first solo concert. On 5/12/03, she gives a private concert organized by Darling Fm, the radio sponsor of her tour, goes out of big dress rehearsal, where only some 200 persons have the privilege to assist. The next day, in spite of a tangible stage fright, the public can finally discover Nolwenn Leroy solo evolving in his universe because she thought of her show from A to Z. She sings it 10 of 12 songs that contains her album as well as 7 occasions among which 4 in English, March 18, Forest National in Brussels will be the last one of 34 dates of its first solo tour.
Feminine revelation on 2004 in Nrj Music

In January 24 , 2004: she takes away the trophy " French-speaking musical Revelation of the year " in the NRJ Music. Nominated beside Chimène Badi, Thierry Cham, and Of Diam, the public approves by a large majority her
Release of the album in Quebec

It is a big love story between Nolwenn Leroy and Quebec. Two years having taken out its first eponymic album, its abum is exclusively republished for Quebec under the label DKDD (since moved in Already Music) with in bonus the title " The last word " consisted by Dany Bédar. A clip is even realized for this song.
Nolwenn Leroy, the book

The photographer, Christophe Abramowitz and the radio reporter France, Patrick Castells having followed Nolwenn during more than year, publish in November, 2005 a book being dedicated to her, but it is on no account about a biography.
Nolwenn puts back her rights for the image to the foundation Abbé Pierre of which it is one of the godmothers.
Second Opus " Histoires Naturelles "
The new album realized with his friend Laurent Voulzy goes out on December 5 , 2005. Nolwenn participates in the writing of several songs.
The album is certified Platinum disk (300 000 copies) less than 5 months after her putting on sale
A committed artist

Nolwenn becomes one of the godmothers of the Foundation Abbé Pierre in March 2006, this fight against the evil - accommodation and the poverty liking her particularly heart.
She is invited for the first time in 2006 to participate in the shows of the Bastards for the benefit of Restaurants du Coeur.
The second tour: Histoires Naturelles Tour

The tour begins on September 30th in Lille and acheve to Clermont Ferrand December 19th, 2006, 29 dates among which 3 complete Olympias.
Nolwenn and her musicians left on the roads of France and Belgium for a summer tour of 15 dates which ended to Namur in Belgium on September 16 2007. A cd and a Live DVD recorded during concerts to the Olympia are appeared in the end of October 2007.
Feminine artist on 2007 in Stars Chérie FM

Nolwenn Leroy receives Marc Lavoine l' Etoile's hands awarded by the public to the ceremony of stars Loved FM on 2007. In front of Céline Dion, Chimène Badi, Olivia Ruiz and Norah Jones, her takes gains the trophy of the feminine artist in Etoiles Chérie FM.
Talents France Bleu 2007
An evening of the Young Talents - November 15 , Named beside Chimène badi, Dany Brilliant and Emmanuel Moire, her is appointed " Talent France Bleu of the public " by the SMS votes of the auditors during the ceremony in Rouen.
Taken out of the 3rd album studio: Le Cheshire Cat et moi

This more acoustic album in the pop-folk accents is the fruit of a collaboration with the American singers Jonatha Brooke and Michelle Featherstone. In the realization: its friend Teitur, composer-songwriter of Faroe Islands and Rupert Hine, 11 songs are written by Nolwenn, among whom 3 in English. The pictures are Thomas Jacquet's work. The album will be praised by the criticism and will be sold
Cheshire Cat et vous Tour

An acoustic tour begins on March 12 2010 in Liège, crossing in particular by the Olympia October 4 and ending on January 16 to Saint Marcel.
Fourth album " Bretonne

Her fourth album Breton, fate in tubs on December 6 , 2010, including songs in Brittany, French, English and Irish Gaelic. The album, one of the best sales of year 2011, stays n°1 during 8 weeks in the French charts, and is certified record of diamond, for more than 660 000 blows
Grand Prix of the Telegram de Brest 2010

On February 2, 2011, Nolwenn is approved by a large majority by the public with more than 4300 votes and is so rewarded, outstripping the group Merzhin and Nolwenn Korbell
Bretonne Tour

The summer tour will seduce more than 102 000 spectators, that this will begin to Aurillac on June 18, Landerneau on June 25, and will pass by numerous cities among which Francopholies of La Rochelle, The Festival of Cornouaille in Quimper to end to Chateauroux August, 19
The autumn tour will begin on October 22 in Freedom of Rennes, and will spend in particular by the Top of Paris December 17, Geneva, Brussels and many cities in France
Bretonne in the assault of the World (Album export)
Nolwenn Leroy: " Breton 2.0" on November 14th

The republication of the album of "Breton" Nolwenn, will go out to the record dealers some(however) weeks before Christmas and new Year holidays, on November 14th, that is almost one year after the stake in beam(shelf) of its first version. Several unpublished titles(securities) will be integrated(joined) into this version proposed on the international stage.
This fourth opus of Nolwenn knows a very big success in charts, having passed by about 800 000 copies in a little more than nine months.
Nolwenn will propose " Breton's " new version for the international, with doubtless the titles which forged his her success, " Tri martolod ", " La Jument de Michao " and "Brest", but also decorated with some titles already interpreted on stage during her summer tour. It seems that eight unpublished works would make their appearance, of which the famous Irish traditional song " Whiskey in the jar ", very Christian "Amazing Grace", and "Dirty Old Town" We hope to find the resumption "Sunday Bloody Sunday" of U2, only available on iTunes, and the duet "Tinseltown In The Rain" whom Nolwenn interpreted with Andrea Corr.
Bretonne Tour 2012

With the succés of the album, Nolwenn will continue its triumphant tour in 2012, and will cross in particular in Moulins February 2 , Rouen on March 16 and many of the other dates

Dernière édition par Tweetie le Lun 5 Sep 2011 - 16:52, édité 3 fois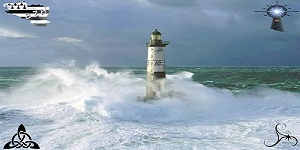 "Gwelloc'h eo karantez etre daou eget madoù leizh ar c'hraoù"


Sujets similaires
---
Permission de ce forum:
Vous
ne pouvez pas
répondre aux sujets dans ce forum